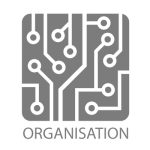 MITAS a. s.
Sector: Transportation and logistics
Prague, Czech Republic
About MITAS a. s.
Mitas is one of Europe's leading producers of off-road tyres. The history of Mitas dates to the 1930s, when tyre production started in Prague, then the capital of Czechoslovakia, and in the Moravian city of Zlín. Mitas currently operates three plants in the Czech Republic, one in Serbia and one in the USA. Since 2016 Mitas is a part of Trelleborg group.
---
Main Activity Area: Mitas produces tyres for agricultural machines, construction vehicles, motorcycles, bicycles and other specialty segments. Mitas manufactures and sells tyres under Mitas and Cultor brands.
Research Area: Mitas is a traditional tyre manufacturer with a strong background in research and development of new materials, procedures and products.
Achievements: The company holds numerous national and international awards for its smart solutions.
Staff Qualifications: Graduates of universities focused on chemistry and mechanical engineering. Experts on rubber processing.