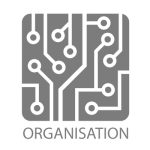 PRUSA Research by Josef Prusa
Sector: Information and communication technologies (ICT)
Prague, Czech Republic
About PRUSA Research by Josef Prusa
A small Czech company focused on 3D printing, founded in 2009. It is a young, dynamically developing company (65 employees as of November 2016).
---
Main Activity Area: Prusa i3 - is the most used 3D printer on Earth according to 3DHubs. Prusa i3 MK2 named the best printer of 2016 by the US MAKE magazíne.
Research Area: 3D printing, 3D printers, filaments
Achievements: Prusa Research is one of the major manufacturers of 3D printers. They develop new models, looking for new materials, utilization in industry, science, health, etc.
Staff Qualifications: The main developer of the company is its founder.
The research team has grown in 2016 and has a fascinating impact on a global scale.