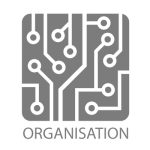 VACUTECH d.o.o.
Sector: Machinery and plant construction
Ljubljana, Slovenia
About VACUTECH d.o.o.
Vacutech, founded in 2000, is the leading Slovenian company in production of vacuum systems and components. Our experts have over 30 years of experience in the field of development and production of professional vacuum systems for use in different applications.
---
Main Activity Area: Vacutech's major fields of activities are research, development and production of vacuum systems and components for medical and industrial applications and consulting on the field of vacuum technologies and applications.
Research Area: Vacuum systems for use in pharmaceutical industry and medical applications. HV and UHV components for use in research and development, e.g. particle accelerators, induction melting, space simulations etc.
Achievements: Development and production of water cooled vacuum chamber for induction melting of oxides in cold crucible.
Staff Qualifications: Mechanical engineer.