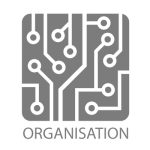 Spotify
Sector: Media and Creative industries, incl. Education
Stockholm, Sweden
About Spotify
Established in 2006, nowadays the company employs about 1600 people and provides access to about 30 million songs to more than 100 million users.
---
Main Activity Area: A streaming service for music, podcasts and videos.
Research Area: For instance, data analytics and machine learning
Achievements: The company could provide this information.
Staff Qualifications: For example, a data scientist is expected to have an advanced degree in mathematics, or computer science.