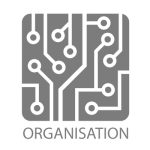 DiaGenomi d.o.o.
Sector: Life sciences and pharmaceuticals
Ljubljana, Slovenia
About DiaGenomi d.o.o.
DiaGenomi Ltd. is a young high-tech company that offers services and solutions in three different areas of molecular biology. The genetic analysis of breast and colon cancer samples, enable physicians to more effectively and quickly adapt treatment decisions for individual patients. An important step towards personalized medicine is the genetic test of the cardiovascular system which gives individuals guidelines for a healthier life style and reduction of potential cardiovascular complications.
DiaGenomi Ltd. is also involved in educational programs, where it offers workshops for molecular techniques such as quantitative PCR. For this reason, we developed a stand-alone computer program for data analysis and normalization. Among other DiaGenomi Ltd. also collaborates with several research groups in basic research.
---
Main Activity Area: Personalized medicine, pathology supported genetic testing, research, molecular biology, genetics
Research Area: Personal pathology supported genetic tests in the field of cardio-vascular diseases through innovative approaches.
Genetic tests to patients with breast and colorectal cancer, based on their DNA expression profile.

Achievements: tbc
Staff Qualifications: Oncology, genetics, molecular biology, clinical diagnostics, pharmaceutical and marketing.