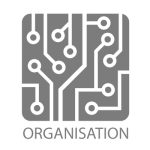 ENERGEN d.o.o.
Sector: Renewable energies
Ljubljana, Slovenia
About ENERGEN d.o.o.
Energen company is dealing with researches and engineering on efficiency use of energy and renewable energy area. They consult their clients by supplying with the energy, using the energy and monitoring and controlling the energy consumption. Together with partners they are researching how to use industrial waste into energy intention, distribution and use of biogas at final consumers with use of micro CHP.
---
Main Activity Area: Energy, renewable energy area
Research Area: Use of micro CHP
Achievements: tbc
Staff Qualifications: Engineering