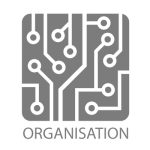 MycoMedica d.o.o.
Sector: Life sciences and pharmaceuticals
Kranjska Gora, Slovenia
About MycoMedica d.o.o.
MycoMedica d.o.o. is a high-tech company that manufactures food supplements from ORGANIC medicinal mushrooms. We possess the knowledge and technologies for cultivating medicinal mushrooms and for processing them into high-quality food supplements on the base of own 15 years research experiences. Many of these techniques were developed during different scientific studies and science projects at home and abroad. Today, we are collaborating with numerous scientific institutions and companies from the field of medicinal mushrooms.
The quality of our products, efficiency and the fact that they have 100% organic origin and are 100% manufactured in EU, is what allows different pharmaceutical companies to use them in their own brands of food supplements.
Our basic idea is to cultivate mushrooms and make products out of them completely by ourselves, in an environmentally friendly way and with the highest quality. We have complete control over the product manufacturing process, from the fungal culture, cultivating substrate composition, to methods of final mushroom processing into food supplements and their analysis. Because we know and control each detail of the manufacturing process, we can completely stand behind our products.
---
Main Activity Area: Our food supplements from medicinal mushrooms are supplied in bulk to many pharmaceutical companies at home and abroad for use in their products. For some companies, we also customarily manufacture products for their own brands.
We have also our own trademark GOBA® products for human use, as well as for easing ailments of pets. It is marketed by national as well as international distributers. At all times, we strive to offer only products that influence the quality of well-being and health of humans and animals as much as possible.

Research Area: We are offering production and analysis laboratory witch we constantly upgrading. Our production is performed under standard control of analysis of the quality of growth and raw materials. For the pharmaceutic companies we produce high quality products that based on our own development and production. We are able to produce extract with a various pharmacological effects and mixtures of medicinal mushrooms depend of customer needs. Such special needs we are able to develop in our laboratories from the idea to the end, until the exclusive product.
Achievements: We possess the knowledge and technologies for cultivating medicinal mushrooms and for processing them into high-quality food supplements, which we have been acquiring and developing for the past 15 years and which are still continuing.

Staff Qualifications: Final products are result of work of Doctors of Science in the field of biotechnology and agronomy.