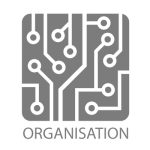 Primarius Curando Instructio
Sector: Health and medical technologies
Maastricht, Netherlands
About Primarius Curando Instructio
Primarius was founded in 2013 by Dr. Borut Kirn. Today our team consist of eight people who cover medical and business area, IT, visual elements and marketing.
Primarius pilot platform was developed in Ljubljana with Coronary Club patients and UKC cardiologists. Primarius has been presented on several scientific symposiums in Switzerland, Luxembourg and Slovenia. At present we are running a clinical trial in Hartcentrum Hasselt, Belgium in collaboration with prof. Paul Dendale, MD and Ines Frederix, MD where we are serving patients with acute myocardial infarction. In the study, 1000 patients are included.
---
Main Activity Area: Primarius is a post-discharge care suit which assists doctors and patients to bridge transition from clinic to home. We function as a service for the clinic by preparing the contents (video, texts, quiz), providing vouchers with personal codes and maintaining the internet distribution platform. Our main advantage is that we record doctors and medical team from the clinic; patients receive personalized discharge by the doctors they know and the image of doctors and clinic is spread into the social environment. Our service integrates well into workflow of the clinic, relieves doctors of repetitive work and solves the problem that patients forget up to 85% of instructions given in the hospital.
Research Area: Primarius focuses on making modern technology useful in rehabilitation of coronary patients and in managing chronical conditions. Our interest is on preparing optimal content to serve the patient's needs – to achieve that we do research on how much information patients can take, at what time and through which medium it should be presented.
Achievements: We are one of a few Digital Health companies with their products used in the clinic and with running clinical study. Preliminary results of the study are published on the Third European Congress on eCardiology and eHealth in 2016.
Staff Qualifications: Primarius' lead researcher holds a PhD of physiology, the team includes cardiologists, and multimedia, IT and communication specialists.